Success Story
Intro
TradeFada is a cryptocurrency exchange operating from Nigeria, established in 2017 by experienced traders and technology experts.
Currently serving over 30,000 users from across the globe, providing spot trading on over 100 trading pairs (including Bitcoin, Unobtanium, ETH, LTC and others) and Instant Local Fiat-to-Crypto Exchange services; creating easy entry & exit from the crypto-sphere for newbies and pros alike.
Challenge
Tradefada was experiencing multiple pain points with their previous transaction management platform hosted by a 3rd party multi-sig infrastructure provider.
Their main challenges were:
High mining fees and overall expensive operations
Deposit consolidation headaches
Time-

consuming

processes
Solution
Tradefada opted for THRESH0LD's turnkey fully-managed SaaS services.
Outcome
Following a quick integration, Tradefada was able to easily migrate away from their previous transaction management platform.
Within the first 3 months of using THRESH0LD, the company had already enjoyed:
40%  of overall cost savings

50% of network fees: savings

2 hours+ saved per day

100% of their consolidation headaches gone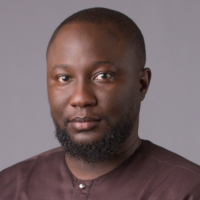 "THRESH0LD delivers sustainability and ease-of-use without compromising on security, resulting in increased efficiency and profits for crypto businesses, especially in developing economies."
Seun Dania, CEO @ Tradefada