Belfrics has announced a partnership with THRESH0LD, a UK-based enterprise-grade digital asset wallet provider. Belfrics offers a seamless trading experience for users, and protection of user funds is a high priority for the company. This partnership with THRESH0LD brings reinforced security ensuring that users have confidence that their funds are safe and secure.
Belfrics launched their Indian exchange in November 2021. India, a key market, is reported to have grown from $923M to $6.6B in May 2021 according to blockchain data platform, Chainalysis. Belfrics is actively scaling its operations in 7 existing markets: Malaysia, Singapore, Kenya, Tanzania, Nigeria, Bahrain and UAE.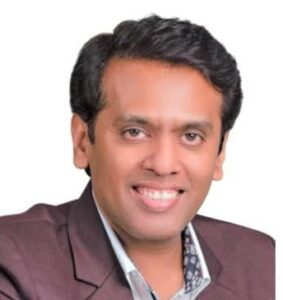 " As a global exchange, Belfrics prides itself on robust security, low fees and a variety of digital asset products for users. The THRESH0LD team shares our collaborative vision of enabling people to efficiently access digital asset services while keeping optimal security. Their secure solution was easy to integrate with great support from their experienced team – THRESH0LD is the right partner to assist in our growth. " 
~Praveen Kumar, CEO, Belfrics Group
THRESH0LD brings robust wallet security, back-office efficiency when processing digital asset transactions and enables immediate connectivity to thousands of assets.
THRESH0LD's Multi-Party Computation (MPC) keyless wallet infrastructure works without the need for private keys but rather uses a rule-based authentication process. This means there is no private key risk and that considerably reduces the chances of security compromise. THRESH0LD also significantly reduces transaction costs and time, ensuring efficient scaling of operations for Belfrics, new revenue opportunities and lower fees for their customers. THRESH0LD currently supports over 43 blockchain protocols and thousands of assets (full list here), giving Belfrics a wide range of assets to offer to customers.
In the fast-growing cryptocurrency world, THRESH0LD is maintaining its position as an industry leader with the launch of the DeFiBridge – an easy way for companies to interact with DeFi protocols, opening a world of new services for Belfrics to offer users.
"Belfrics is a globally recognised industry name, and it was great to be able to support them in their mission to provide the Indian and global ecosystems with a high-quality digital asset service. We have seen incredible growth in the industry and we are excited for the journey with Belfrics to bring widespread adoption to the masses."  
– Suren Ravindra, Co-Founder & CPO, THRESH0LD
About Belfrics
Belfrics is a digital exchange platform founded in 2014 that operates on its proprietary blockchain platform with a market presence in over 8 countries including Malaysia, Singapore, Kenya, Tanzania, Nigeria, Bahrain and UAE, and has recently launched into a new market, India, a key market that was reported to have grown from $923M to $6.6B in May 2021 according to blockchain data platform, Chainalysis. 
About THRESH0LD
THRESH0LD is a secure wallet infrastructure solution built to help blockchain companies boost profitability without compromising on security or control of assets. THRESH0LD is currently being employed by over 40+ digital asset enterprises across Africa, Australia, Europe and Asia.