We now support AVAX (Avalanche), a Layer 1 and smart contract platform.
Our customers can now:
Interact with AVAX C-Chain (EVM-compatible).

Allow their users to store, send and receive AVAX-C and AVAX-C based tokens in their wallets.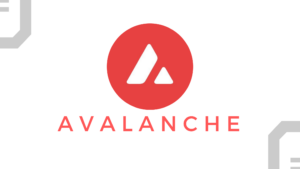 Want support for $AVAX?
More About Avalanche
Avalanche is an open-source blockchain designed for the development of decentralised applications and enterprise use. The Avalanche network is regulated by its primary network, which validates its three subnets:
The Exchange Chain (X-Chain), used to create and exchange tokens, which is an instance of the Avalanche Virtual Machine (AVM)

The Platform Chain (P-Chain), a metadata blockchain that coordinates validators to create/track subnets

The Contract Chain (C-Chain), an instance of the Ethereum Virtual Machine (EVM) which creates and deploys smart contracts
Avalanche is one of the fastest smart contracts platforms in the blockchain industry in regards to block finality which is said to be less than 2 seconds. It operates on a Proof of Stake (PoS) model, where validators verify transactions according to how many coins they hold. Validators can earn up to 11% APY on staked AVAX.
The AVAX Defi ecosystem is one of the largest in crypto  with a Total Value Locked (TVL) of $11.3B as quoted by Defi Llama at the time of writing.
THRESH0LD currently supports 43 blockchain protocols, 390K+ assets and growing (all assets we support).